PRESS RELEASE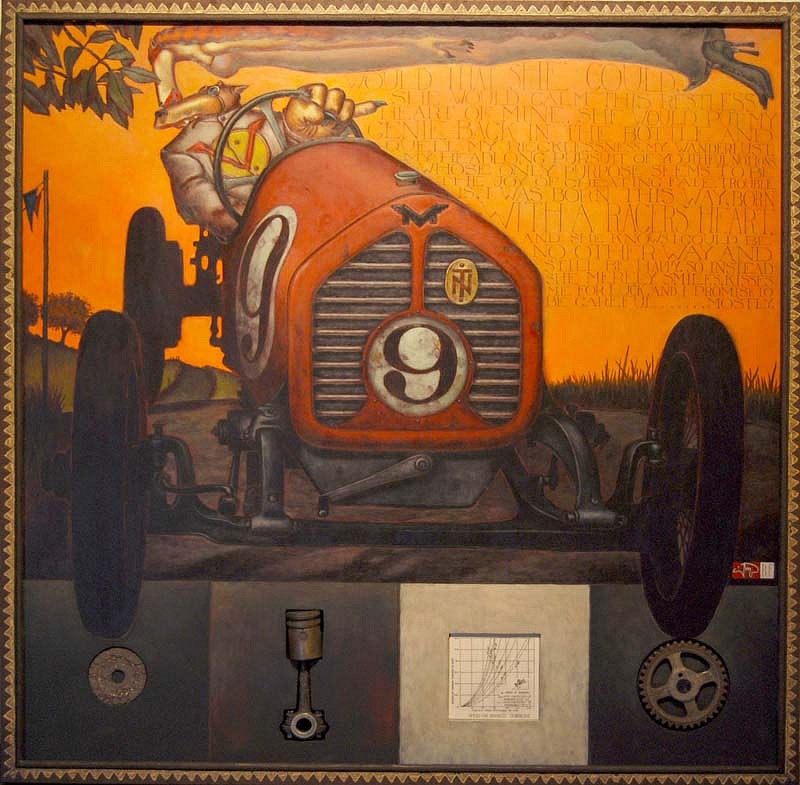 Markus Pierson: Blind Faith
Dec 12, 2008 – Jan 31, 2009
Sculpture, original paintings and works on paper by the world-renowned artist whose inspirational, whimsical aesthetic is a tribute to chasing your dreams and following your heart.
Opening receptions will be held at our Legacy Village location. Markus Pierson will speak to the collectors and fans both nights and 7:30 pm. Please R.S.V.P. to 216.382.7800 if you would like to attend.
"It is easy to have faith when everyone is rolling in tall clover. But other times call for blind faith – a willing, wishful, trustful belief even in the most uncertain of situations. When you are an artist, your very existence depends on remaining true to your work and to your collectors – avoiding the temptation to become too careful or safe – and relying on blind faith. This body of work is testament."
Markus Pierson
Are there limits to what is permissible to believe? There are some things that we know in our hearts to be true regardless of what the outside world may insist. We may not be able to explain how and why these beliefs drive us, but we press onward, guided by our inner voice and blind faith. Without faith, nothing is possible; with it, nothing is impossible.
Successful for the past 20 years for the wildly imaginative paintings and sculpture in his Coyote Series, Markus Pierson is a true testament to the possibilities of following one's own blind faith in the face of adversity. His "dogs in suits" are representations of his resilient mentality. At the core of his art having faith in one's ambitions and following one's heart is of the utmost importance. Through his humorous and striking works and accompanying prose, his world-renowned coyotes lift the spirit and test one's beliefs. Pierson's coyotes encourage us to dream, believe, and follow out blind faith.
Markus Pierson's annual show has become a widely anticipated event at the Contessa Gallery. Join us for and evening of art, and celebration of hope, resilience against the odds and blind faith.
To receive images of the works, more information or to arrange media interviews with Markus Pierson, please contact Steve Hartman at 216.382.7800 at the gallery, or on his cell phone at 216.956.2825