BIOGRAPHY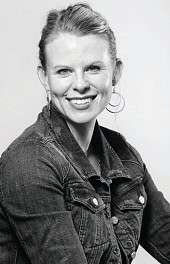 B. 1980 -
Julie Miller specializes in the mediums of printmaking and painting. She was born in Boise, Idaho, and raised in Tallahassee, Florida.

A Lawyer turned artist, Julie received her Bachelor of Arts and Juris Doctor from the University of Florida in 2002 and 2005 respectively, her Master of Law from the University of Miami in 2008, and most recently in 2016, her Bachelor of Fine Arts in Printmaking from the Savannah College of Art and Design ("SCAD").

Julie Miller's artwork explores the delicate balance between various systems: natural, artificial, societal and legal. She uses fabric to create woven art depicting trail-blazing women in American history, national symbols and cultural commentary. work has been exhibited nationally and internationally and is in private and public collections including The Metropolitan Museum of Art, Delta Airlines, SCAD, Ritz Carlton, JW Marriott, Norwegian Cruise Lines and the Jordan Schnitzer Family Foundation.