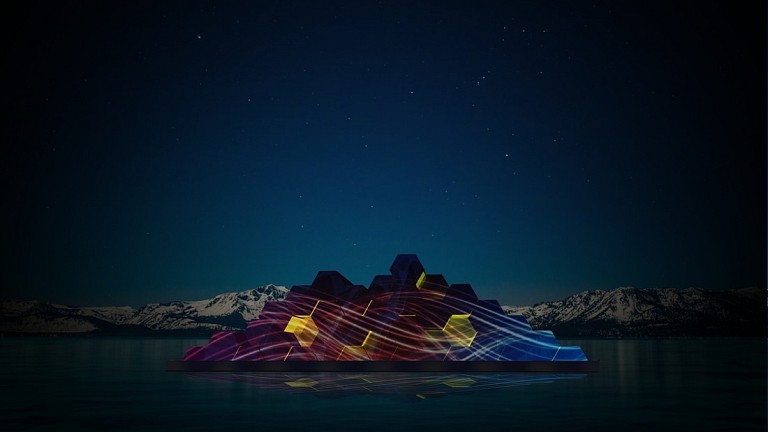 Gilles Cenazandotti: "Vision Leader" at Creating Equilibrium, A Solutions-Focused Innovation Forum Dedicated to Solving Environmental Challenges
July 18, 2017 - Contessa Gallery
Creating Equilibrium, a first-of-its-kind event focused on generating environmentally impactful innovations, is set to host its inaugural event in Lake Tahoe, CA, August 25 - 27, 2017. This three-day event —a radical solutions forum, immersive laboratory, and music festival— features selective top minds on the planet, and is aimed at crafting and funding real-world solutions to the ecological challenges America now faces.
Visions, Creating Equilibrium's two-day innovation forum on August 26 and 27, will be hosted by New York Times bestselling author, Pulitzer Prize nominee, and Creating Equilibrium co-founder Steven Kotler; and a congregation of culture-shaping thought leaders, including:
Patricia Wright - Conservation Biologist, MacArthur Genius Grant Winner, Climatologist
Jeremy Jones - Pro snowboarder, founder of Protect Our Winters
Gilles Cenazandotti- World renowned environmental sculptor and activist
Jamie Wheal - Executive Director, Flow Genome Project
Dr. David Suzuki- Professor, Author, Broadcaster Host of The Nature of Things
Dickson Despommier - Professor Emeritus of Microbiology and Public Health at Columbia University
Khuram Mir - CEO of The Farm2U
Susi Mai - World-Class Kiteboarder and Business Networking Entrepreneur
Andrew Hessel - Distinguished research scientist and bio-futurist
Robert Suarez - Designer, Entrepreneur, Impact Driver and Biomimic at Singularity University
"Our core strategy is deceptively simple," says Kotler. "We build bridges. Our goal is to bridge gaps between traditionally isolated domains—environmental science, technology, business, government and academia. Utilizing one of the most radical and future-forward eco-innovation approaches ever seen on the live stage, Creating Equilibrium's mission is critical—accelerate our better tomorrow."
Lake Tahoe will also serve as the backdrop for the Village Green festival, a free, immersive experience for all that unites storied musical talent, eco-visionaries, culinary culture, and experiential art, including a floating, multimedia installation set on the crystal clear waters of the lake. Gilles Cenazandotti, the feature artist at this event, will be leading walking tours around the village grounds and discussing the ecological mission behind his work. The artist will also exhibit several large sculpture works created with tidal debris found in Mediterranean Sea and begin plans for a commissioned work with Contessa Gallery and Tahoe Public Art.
Creating Equilibrium's Saturday evening concert features a performance by the supergroup, Secret Stash. Anchored by Stefan Lessard from Dave Matthews Band and Mike McCready from Pearl Jam, this iconic duo will be joined by a "secret stash" of musical friends, including Fun.'s Nate Ruess, Godsmack's Sully Erna, saxophone player Michael Ghegan, and many more - all in one of California's most majestic settings: the base of the KT22 mountain at Squaw Valley.
"We are profoundly honored to welcome Creating Equilibrium to Squaw Valley and are excited to see the impact that comes from the incredible ideas and worldly thought leaders participating in the event," said Andy Wirth, president and CEO of Squaw Valley Alpine Meadows. "A core part of our mission is to act as stewards of these legendary mountains. Not only is Squaw Valley an incredible backdrop for a world-class event, but we also share Creating Equilibrium's goal of fostering radical new approaches to solving critical environmental issues."
About CREATING EQUILIBRIUM

Creating Equilibrium is a three-day, solutions-focused, innovation forum—an insight incubator disguised as a conference, concert, and immersive festival. The goal of the event? Foster radical new approaches to solving critical environmental issues. Build bridges between world-renowned technologists and world-saving environmentalists. Invite business, industry and government into the discussion. Accelerate our better tomorrow in Squaw Valley in Lake Tahoe, CA August 25-27, 2017. The inaugural event will be held in partnership with Squaw Valley Institute, Squaw Valley - Alpine Meadows, and Noise Pop.
For more information, visit www.creatingequilibrium.com
Back to News