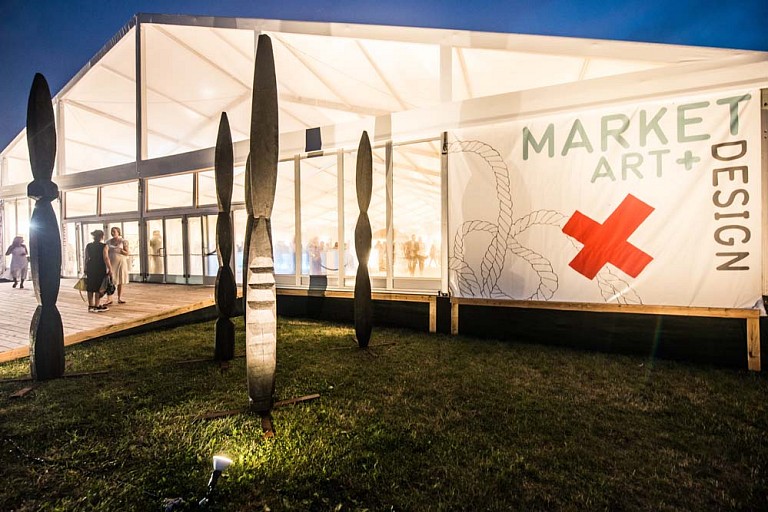 The Hamptons Art Scene Is Shrinking—and That's a Good Thing
July 10, 2017 - Eileen Kinsella
When it comes to the art scene in the Hamptons, bigger may not be better.
While there has never been any doubt that major events like Art Hamptons and Art Southampton attract hordes of well-heeled visitors, questions continue to surface about how commercially successful these fairs actually are. The notion that these events draw casual gawkers rather than serious buyers has been reinforced with recent news that both fairs were being yanked from the summer calendar this year. But have no fear: in the month ahead, there is no shortage of lively art programs for Long Island's East End—they're just smaller in scale. Now in its seventh year, Max Fishko's Market Art + Design is on track to open on July 6 at the Bridgehampton Museum.
"Last year was our best year to date in terms of being able to convert attendees into buyers," Fishko said in a phone interview. "Obviously we're very optimistic about the marketplace. We've been there for a long time and seen what the potential is."
In other words, the art fair as "mega-event" might just be out of place at the Long Island summer mecca, despite being Manhattan's summertime backyard.
Asked about the decision to cancel Art Southampton after six editions, director Nick Korniloff told artnet News there are things that "have to change for us to come back out there." Korniloff said the most important factor in suspending operation was to focus in on his firm's core fair, Art Miami in December, which is moving to a new location this year.
Contessa Gallery's presence was felt at Market Art + Design this year with their remarkable booth. The gallery represents artists including Mr. Brainwash, David Drebin, Craig Alan, Hijack, Gilles Cenazandotti, and Cayla Birk., who just unveiled her Silver Tongue Series at the fair.
Contessa Gallery owner, Steve Hartman, stated that "Market Art + Design has been a great addition to the Hamptons art scene and we look forward to Art Miami in December."
Back to News