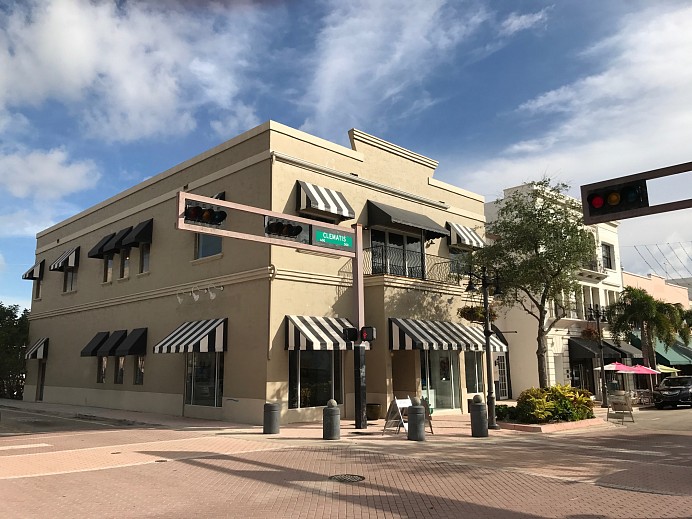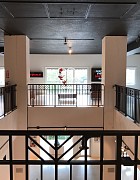 Pop-Up Gallery Takes Over Clematis Street Space
January 20, 2017 - Alexandra Clough, Palm Beach Post
Art has made its way out of an art show and onto Clematis Street in West Palm Beach.
Mr. Brainwash made such a big splash at the Palm Beach Modern + Contemporary Art Fair this past weekend in the city owned "tent site" that a Cleveland-based gallery has opened a pop-up art gallery downtown featuring his work and other artists.
Contessa Gallery now is leasing 539 Clematis Street as a winter satellite location, according to gallery co-owner Steve Hartman.
The pop-up gallery, which began stocking the space immediately after the weekend show, was an impulsive move by Hartman and West Palm Beach property owner Jonathan Gladstone.
But sometimes art, like love, is hard to explain.
So it was that Gladstone and one of his children were captivated by the modern pieces shown by Contessa, which has a collection featuring pieces by Andy Warhol and Roy Lichtenstein.
Gladstone was especially struck by works done by Mr. Brainwash, the high-profile street artist and former French filmmaker, Thierry Guetta, also known as MBW.
And Hartman, who counts a longtime following of Palm Beach and Miami clients, had been thinking of setting up shop in a more permanent way locally.
Neither man overthought it, fortunately, and 36 hours after they met, Hartman was putting pieces up on the wall of Gladstone's building.
The property previously housed Footwear & More and prior to that, Habatat Galleries.
Gladstone is psyched about his current tenant: "It's maybe one of the greatest opportunities for Clematis Street to present a really serious artist and one that has worldwide recognition."
Contessa's Hartman is excited, too. It's the first pop-up gallery he's done but he's thinking of doing it other cities.
"We're very passionate about what we do and we talk to everybody," he said. "We're very approachable."
And fun. The whimsical pop artwork stocked by Contessa is recognizable and easy to appreciate.
And the folks at Contessa like to spend time talking to buyers, who often become close friends, Hartman said.
Hartman said Mr. Brainwash is particularly sought after: "He's the hottest artist in the world. And he's collected all over the world."
On Wednesday afternoon, about 50 works were already hung on the walls and more were on the way.
Back to News