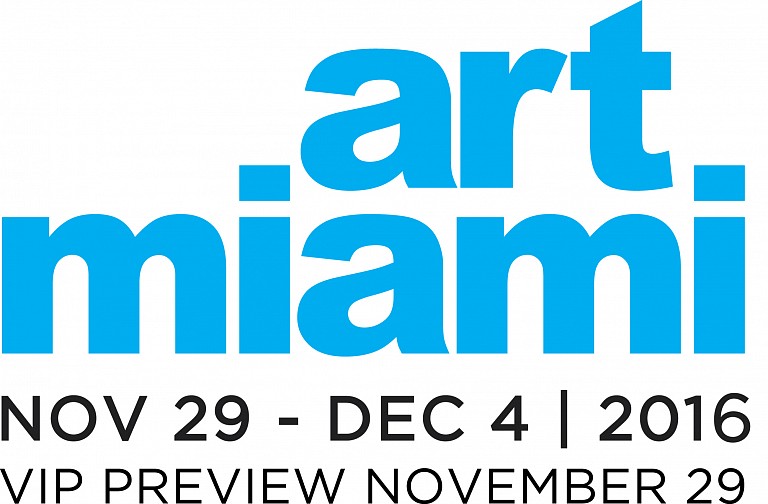 Contessa Gallery: Exhibiting Groundbreaking New Artwork by Mr. Brainwash, Gilles Cenazandotti, David Datuna, David Drebin & Hijack at Art Miami 2016
November 27, 2016 - Anna Kasparek
Monday, November 28, 2016 – Cleveland, OH – Contessa Gallery will be participating in the 27th annual Art Miami Fair. Over these past 27 years, Art Miami has established a well-known reputation for providing fine art collectors with the latest in high quality Contemporary and Modern Art. The fair will begin on November 29 and run through December 4, 2016. Contessa Gallery is thrilled to present the most recent works by Mr. Brainwash, Gilles Cenazandotti, David Datuna, David Drebin and Hijack at Art Miami 2016 (Booths #D407 & #D407a). This will be the highly anticipated Art Miami/Basel Week debut of Hijack's artwork with the gallery, David Datuna's Unity Series project and David Drebin's latest masterpiece, Etching on Crystal Starfire Glass, Lips of Love.
Back by popular demand, Contessa Gallery looks forward to hosting a separate booth entirely dedicated to Mr. Brainwash's electrifying works. The brilliant artist will design the booth, and it is sure to be a blockbuster attraction at Art Miami. Mr. Brainwash (born Thierry Guetta in 1966) began his artistic career over 16 years ago documenting the underground world of street artists. Eventually this endeavor introduced him to Banksy, who is arguably the most anonymous and famous street artist living today. With the encouragement of Banksy, Guetta began creating his own street art. In 2008, Mr. Brainwash produced an explosive first solo show, Life is Beautiful. The epic display of hundreds of breakthrough works revolutionized the art scene not only in Los Angeles, where the show was held, but worldwide. This phenomenal exhibition skyrocketed Mr. Brainwash's popularity. His artistic evolution is chronicled in the Academy Award nominated documentary, Exit Through the Gift Shop, coincidently directed by Banksy. Known for his stylistic combination of pop and street art, Guetta creates his works by brilliantly fusing together historical pop imagery with contemporary cultural iconography. This year the gallery is excited to showcase the artist's continual revolutionary experimentation with new techniques, media, materials and subject matter. The special exhibition will include new original works on Wood, Metal, Brick, Cement, Canvas, Paper, Unique Sculpture and Neon Light Mixed Media. Contessa Gallery is looking forward to exhibiting the latest energetic and never seen before works by Mr. Brainwash at Art Miami, alongside the epic masterworks of his career thus far.
Viewers at Art Miami will be able to experience artwork by French artist, Gilles Cenazandotti (B. 1966 - ). His sculptures and wall collages are made entirely out of petroleum, oil, and plastic based objects that the artist collects along beaches. The artist often uses endangered species as his subject matter. The reclaimed lost and found objects from the sea, which he uses to construct the figures, are the specific forms of pollution supplementing other detrimental factors in the decline of the environment. Cenazandotti addresses these ecological issues by making something extraordinary out of materials that are, upon first glance, undesirable. His didactic methodology translates into wall sculptures as well, where the discarded components are displayed in grid like collages, organized by shape and color. Contessa Gallery will showcase a wide range of the artists works from sculptures to wall collages. The artist's works can be found in private, museum and institutional art collections throughout the United States and Europe.
Contessa Gallery is proud to exclusively introduce the groundbreaking project, Unity Series, by innovative contemporary artist and visionary, David Datuna. The first new work of the series, titled ONE, will premier at Art Miami in Contessa Gallery's booth. The artist states, "For me my art is a living organism. It allows me to see how one conceptual artwork morphs with time into something else, and in this new incarnation, it takes on a new form of interaction with the audience, channeling new energy, emotions and hopefully actions. This is precisely what happened with the "Make America Stronger Together" installation. On the night of the US elections, it transformed into Unity, and is now beginning a new road from New York to Miami acknowledging the deep divide we are experiencing as a nation and a hope for unity." Reacting to the divisive nature of the 2016 American Presidential Elections Datuna unveiled the Make America Stronger Together mobile installation in front of the Trump Tower in October. Two 20ft long American flags named SOS and ONE were placed on a truck and traveled on the streets of New York, Pennsylvania and Washington, DC, calling for unity and civility. It has since become one of the most iconic images from this election cycle, featured in publications such as Forbes, Fortune, USA Today and Mashable, among others, in America, and a host of international publications. Contessa Gallery is thrilled to present this evolved post-election project in Miami. It is a poignant yet impressionable step in the artist's career as he helps America lean in a new direction toward hope, love and unity while simultaneously making us ONE as a nation.
David Drebin (B. 1970 - ) is one of the most successful and highly collected photographers working today. Contessa Gallery debuted his monograph, Chasing Paradise, inaugurated with a solo show for the artist at the gallery last fall. The popular exhibition launched a series of international book signings and solo shows with the artist. Chasing Paradise marks Drebin's fourth monograph of works (preceded by; Beautiful Disasters in 2012, The Morning After in 2011, and Love and Other Stories in 2007). In addition, works from Drebin's latest book, Dreamscapes, will be on view in Contessa Gallery's booth. The gallery will also display new, never before seen Lightboxes and Neon Light Installations by the artist. His works are compilations of alluring fantasies, didactic landscapes and mysterious circumstances, all in some way or another idyllic in appearance. The scenes that the artist creates are worlds nearly utopic in juxtaposition with the viewer's actuality. What is so fascinating about Drebin is his ability to convey the beautiful in extraordinary doses, while he simultaneously diminishes the flaws of reality. Contessa Gallery presents the artist's groundbreaking new vision: Photo Sculptures. Drebin's glamorous and mysterious muses come to life with the power of three-dimensional imaging. Translating his most elusive femme fatales into Photo Sculptures allow the viewer to investigate all angles of his most popular narratives. This next level of exploration unearths Drebin's cinematic story even further. Each Photo Sculpture is produced to the highest quality of craftsmanship in a limited edition of six. Contessa Gallery is thrilled to exhibit the artist's latest creation, Lips of Love, an Etching on Crystal Starfire Glass, that is sure to captivate the crowds at Art Miami. The gallery is proud to exhibit David Drebin's Photography, Neon Light Installations, Lightboxes and Photo Sculptures, highlighting his ascension as a multidisciplinary Art World Star.
Contessa Gallery is pleased to introduce Hijack at Art Miami. Hijack is the alter ego of young street artist, Jacques Guetta. Born in 1992, he is a prodigy in his own right and is currently one of the most talked-about, up and coming artists in today's contemporary art scene. Hijack's works are imaginative, brilliantly constructed and seen in cultural hot spots all over the globe, from Los Angeles to London to Japan. As he has evolved as an artist, Hijack has constructed a unique persona. Inspired by the spirit of music and the poetry of everyday moments, the artist believes they create colorful and meaningful perspectives on life. The gallery is honored to exhibit Hijack's spectacular works on metal, cement, drywall, shattered glass and canvas.
--
About Contessa Gallery
Founded in 1999, Contessa Gallery is a Fine Art Dealers Association member (FADA) that offers artworks of exceedingly high quality as well as art acquisition counsel to collectors, museums and institutions. Areas of expertise include pre-20th century, Modern and Contemporary sculpture, paintings, photography and works on paper. While many galleries focus primarily on artist representation and promotion, Contessa Gallery is collector focused. The gallery's mission is to assist clients in developing collections that have deep personal meaning. Contessa Gallery encourages its clients to view their collections as a legacy that can be passed down through generations or to art institutions.
The gallery continues to expand its clientele and reputation through its participation in prestigious art fairs, such as; Art Miami, Art Southampton and The Armory Show – Modern. At the philanthropic level, Contessa Gallery aims to make a difference in the community through the contribution of time, expertise, sponsorship and educational programming for museums and organizations dedicated to the arts.
For more detailed information about the gallery, its artists, exhibition history, art fair schedule and philanthropic support, please visit our website: www.contessagallery.com or contact Steve Hartman at 216-956-2825 or via email: art@contessagallery.com.
For high-res images of the above mentioned works please contact Anna Kasparek at 216-382-7800 or via email: anna@contessagallery.com.
Contessa Gallery's booths for Art Miami 2016 are #D407 & #D407a.
###
Back to News